Project objectives

Home > StarChaser > Project objectives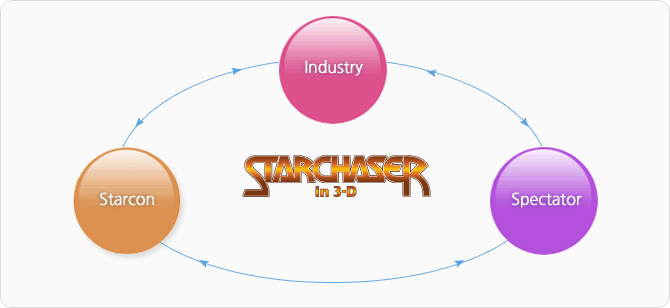 industry
Original 3D 'Avatar' came out with a big investment and then live action 3D converting movie started to come out after.
When Original 3D ' STARCHASER' release with a big investment the 3D cell animation converting movies will come out and contribute home industries with global growth.
starcon
Became a company with reference in 3D cell animation that made in Analog.
Create related type of business to make a job.
spectator
Children gets absorbed that gives thrill and fun in adeventure and SF animation and get hope and dream.
It's a family movie that even adults can enjoy with.
Making a world first 3D animation that made in Korea is a pride.